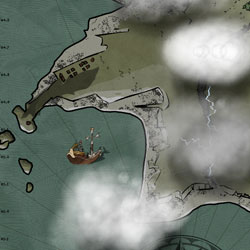 The App
The 7 Fables app includes the seven fables (as advertised), original music you can choose, unique games, and additional, free, content coming in each update.
As you navigate the fables you will be presented with several decisions to make. Each one is accompanied by a small game. Whatever you choose changes the story and the characters on the island.
An Internet connection is not required to experience the fables. You may copy, save, and share all content.