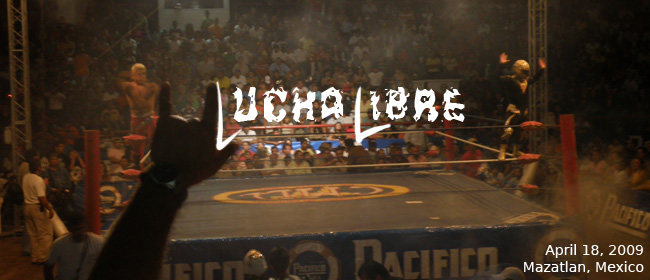 We got our tickets that afternoon and stood in line for two hours before the event started. We met a guy in line named Juan. He was there with his sister and his nephew and he told us that we were about to witness nothing less than a battle between the forces of good and evil. Bad guys had, we were told, invaded Mazatlan. Professional warriors, spiritual soldiers of a wild species, had come from Mexico City to defend Mazatlan. This was the battle where Mazatlan's future would be decided. Of course I couldn't help but think of Cortez and Montezuma. We stood in line and picked out a couple of refrigerator magnets.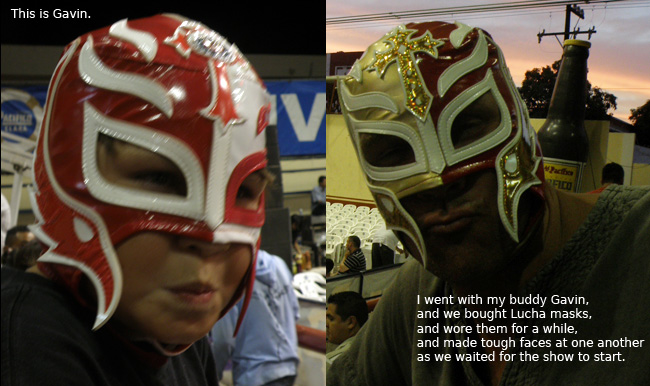 A "luchador" wears a mask to both protect his identity and show his spirit-self, his real face, and so to have your mask taken off is a great shame. This tradition was started by the original luchador, Santo - the first luchador - who enjoyed a wrestling career of nearly fifty years. He was buried wearing his mask (as was his rival, Blue Demon). Their sons still duke it out from time to time in Mexico City today.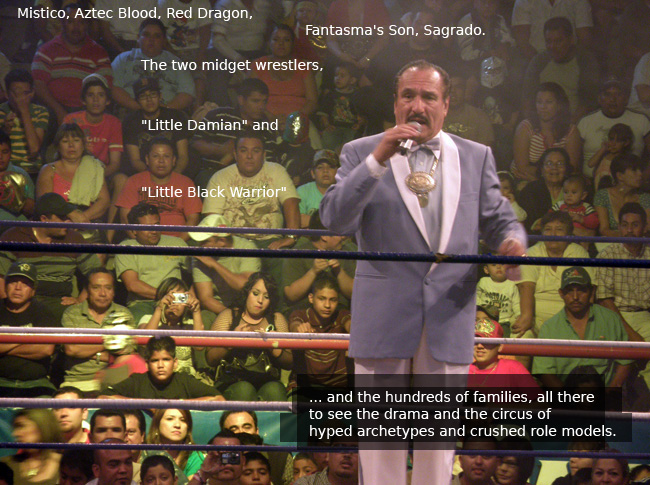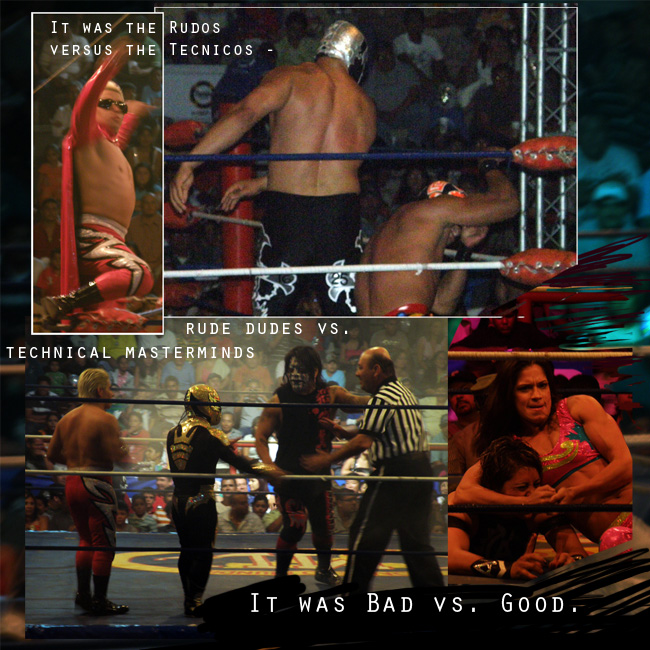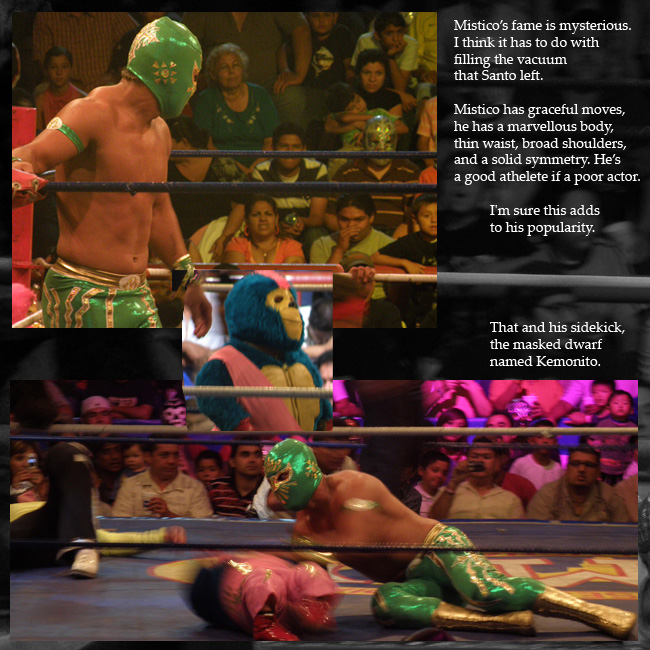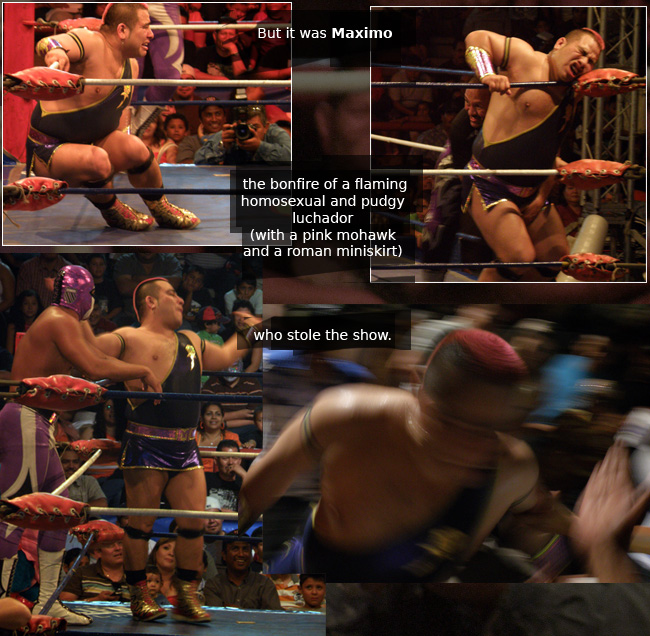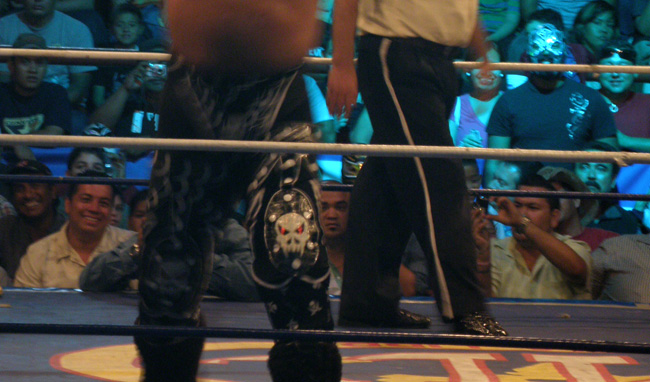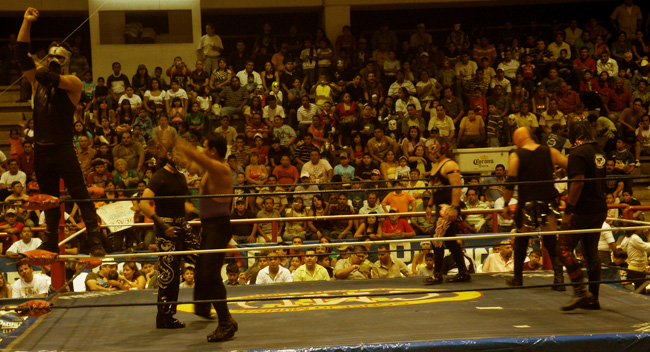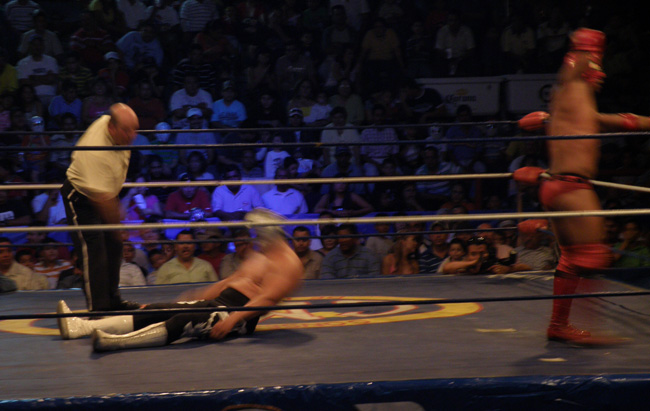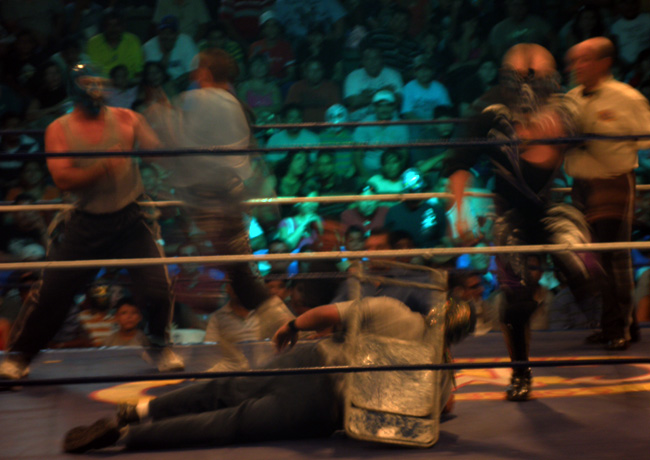 Things got rougher as the night wore on until eventually it became impossible for me, or Gavin, to tell who was really fighting and who was really faking. It didn't matter, I decided, whether it was real or not. It was like a video game where the symbols were all that mattered, and the more blood that was poured on them the better they became.
Two days later Mistico lost his belt, in a match in Mexico City.
It doesn't matter. It is his story, not his decorations, that his fans are following.

---