i gave the presentation in french. so after not speaking french for almost two years i butchered the language like a retard with a rock in his mouth, but i got the point across and everyone got a laugh out of my thick accent and thicker grammar. here we are getting settled to listen to Old Man Meadows talk art: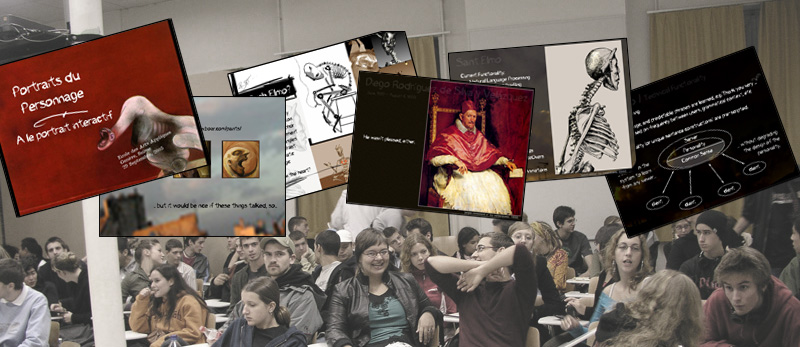 afterwards, the day's work being neatly done, by 10am, i dove into switzerland, properly.
first, there was the dive into lake geneva; my masturbaptism. naturally, there were signs recommending against the very thing i had come there to do, but, stupid like a steak, i chose my own toxins, or didn't, and went for a bath anyway.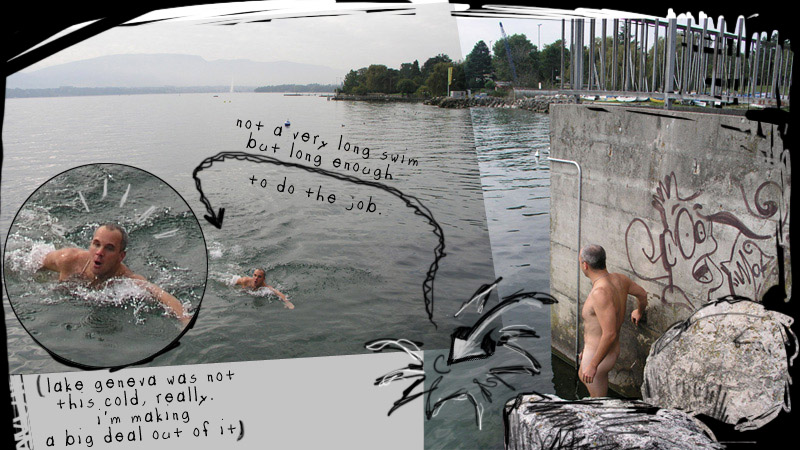 i had the good fortune of spending my day with a swiss miss named beatrice, an angel of a woman who is something between a sister, a friend, a co-worker, and a lover. we've known each other for nearly a decade now and have been through, despite the rarity of our time together, some intense extremes. she lives on the edges of existence and so she's a sister. she's beautiful and we laugh, thus she's a friend. we've spent sleepless nights working on projects together, ergo co-worker. and she also shares herself with me, and i care for her, and thus lover. i'm proud to know her and, as all my friends whom i've known for a decade or more, take a great pleasure in seeing how her life is sculpted under the twin blades of will and desire.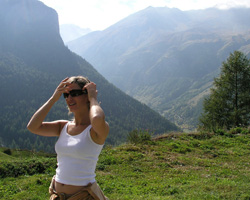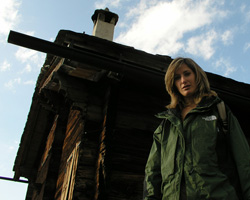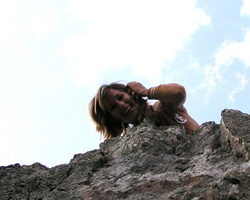 she led me up into the crown of europe, where just across the valley, above martigny, the devil's needles pressed into the belly of the passing cloud, where vache-de-reine grazed on the steep hillsides, bells around their necks, where we ate fondu, where we walked on soft, flower-covered grasses, past streams fresh enough, and high enough to drink from, which we did. the sun burned our faces (because it was so close), and i laughed holy and loud as another year of life slid out from under my fingertips.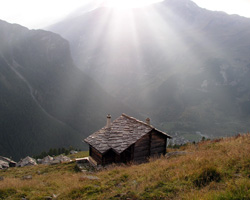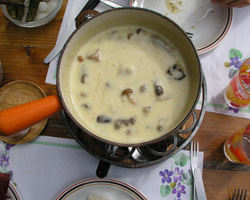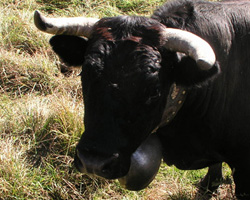 we hiked for a good hour up to the cabin where beatrice grew up, and we looked at old photos and laughed and laid around in the sun with the cows and their chimes. we've been friends for a long time, and all was well, and beatrice's friend, mami, an old peruvian mama, gave us a bottle of champagne to drink. i hate champagne. i'm an alchoholic, and i still hate champagne. but i tasted some and it was marvellous, bubbling honey spray that made the high altitude higher. .. the day was that good.
as we drove back i realized how to defeat the grim reaper.
that day i realized the secret to life, or to death, or something in between:
you can defeat death by living well.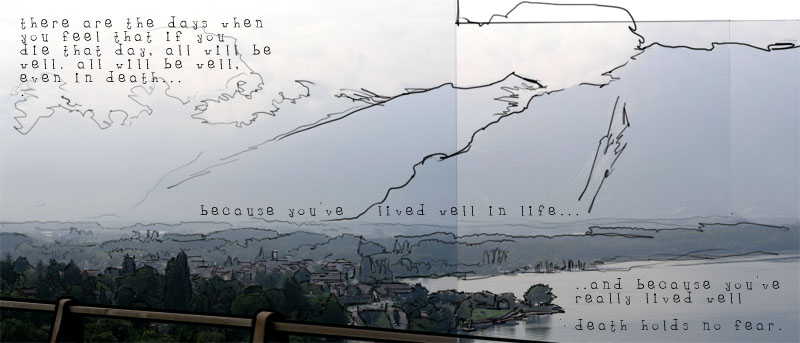 and this was how i spent my 13,505th day, my september 28, 2005,
as we drank the best champagne in existence, and laughed from mount olympus,
and we were godlike
and we didn't care about anything
at all.